Adobe® released Photoshop® CC 2015 which has great features for mobile development.
We tested Replia with Photoshop CC 2015 today. Replia can import documents from Photoshop CC 2015 and can generate iOS source code!
But Replia imports the multi artboards as one document. We developed the version of Replia which can import the selected artboard. And we've already submitted to the app review process.
Follow is screen shot of Replia next version.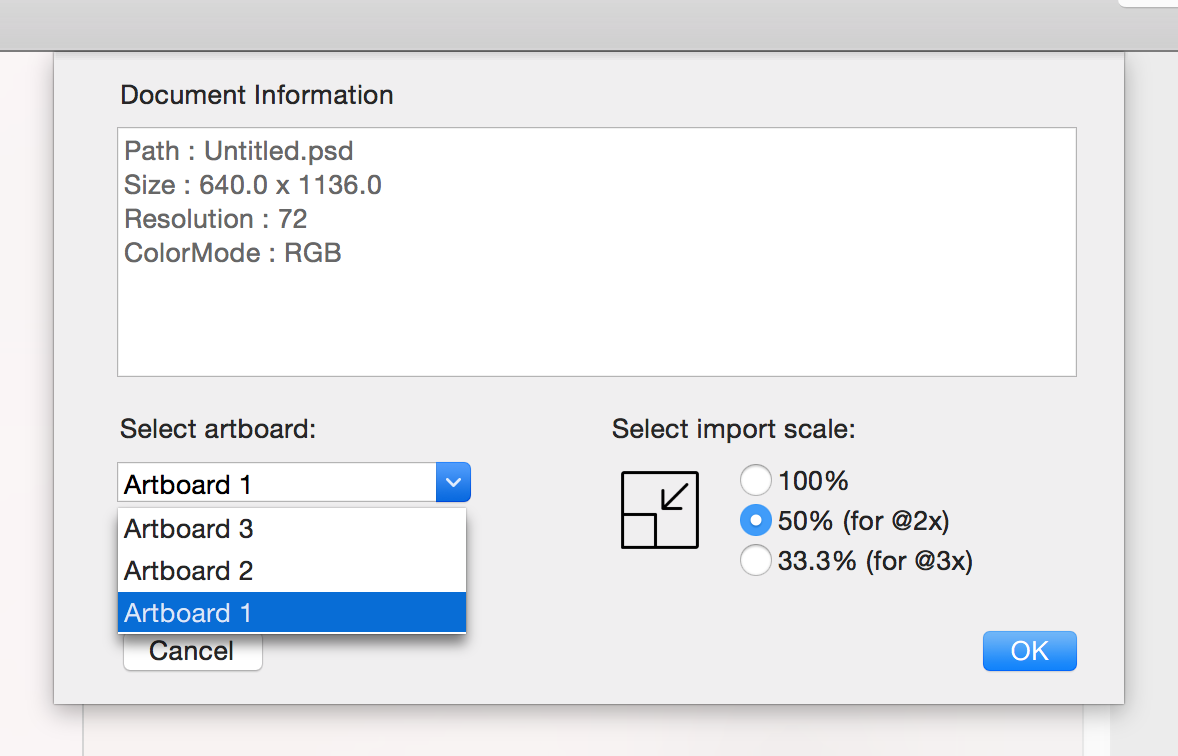 Thank you!
---